Receive our Magazine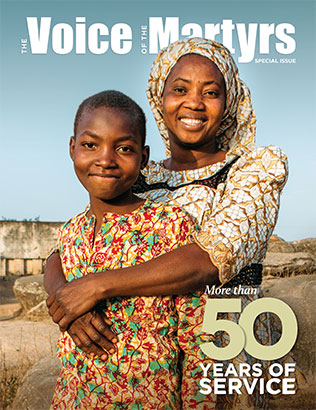 Fellowship with your persecuted brothers and sisters in Christ through The Voice of the Martyrs' free monthly magazine. You will be challenged and inspired as you read stories of the courageous faith of Christians who live in nations where following Christ brings persecution. Opportunities to help them will assist you as you "remember those in bonds as bound with them" (Hebrews 13:3).
If you live in the United States and would like a free subscription, please click here.
If you live outside the United States, you may contact the nearest VOM office. Click here for a list of VOM offices worldwide.